What a year 2010 has been. Very challenging and such a learning year. In 2011 What I most desire is to just beable to live in joy. Joy in the Lord in all that I do. Go deeper in my walk with Him.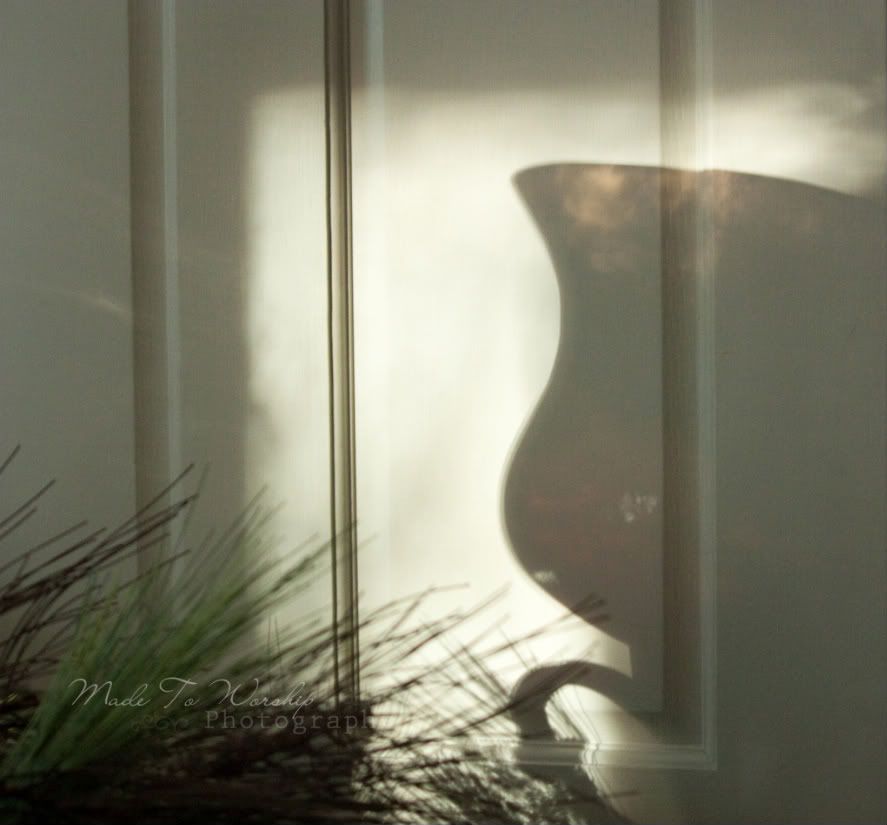 I really do not set new years resolutions, because they always get broken but daily I want to change and grow more like Christ.
This past Holiday season was hard for me. But I pray that that the Lord will work thru it in His wonderful power, with mercy and grace given.

This really does not have lights but the natural light against the shadows reflect how I would like the Lord to break thru.

Happy New Year!!!!!