Hope everyone had a great Thanksgiving.
I have this clock that has been not working for sometime, but I love it. I added some new textures I found. I edited this first one in elements 8. Thanks to my Dad who had an extra copy.
What I did I was simple
-Sharpened
-added a grunge layer
-Duplicated and did overlay at 34%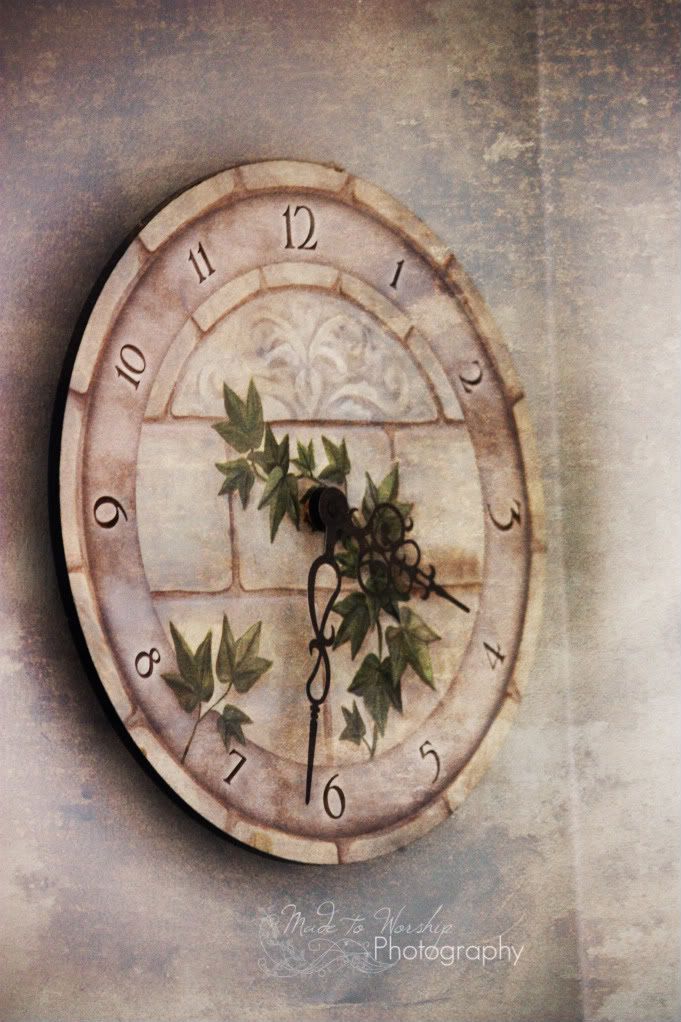 With this second one I use pixlr.
-First of coursed sharped
-Duplicated layer
-did a hardlight overlay at 50%
-added texture called simple.
-added another textured raised paper.
-with which I overlayed at 20%