Hi everyone, So I have mentioned a few posts back that I would like to start my own little challenge here. The theme will be worship. Now I know that looks different to all of us, so this should be fun. Each week there will be a specific focus. Example, Love, Joy, Peace, Patients, Kindness, Goodness, Gentleness and self control. ( Yep based on the fruits of the spirit). This mean try to capture for that Wendesday something that brings you to worship God in that way. This new meme will start in two weeks. Get creative and have fun!!!
For Wendesday in two weeks Love is the focus.
The rules are simple-
* Take a photo that goes with that weeks focus, I will post them a week earlier.
*Then come here to link up
* Grab my button and link it to this challenge on your blog
* Have fun, and visit others to see what they have shared.
This will be exciting to see how this goes. For now this will be the button to use.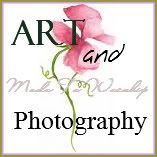 Any questions or feed back are welcome.