So last night I tried taking my girls(cats) pictures. They were not having any of it. Well this morning I was able to have them be pretty for me, or at leaste one of them. These are Emma and Ruby, two cats I adopted literally from a women who moved to Mexico. I love them to pieces and they have been a real comfort for me. The first is Emma the black and white one-
She is miss social she loves being near me and follows me everywhere.
The Second take is of Ruby, she was not really into it this time either but... Cute when she wants to be, does not like being held she meows like you are harming her, but she is used to being held more now. I just tell her I am giving her love , just accept it. She is my sleeping companion though need to be right on my pillow.


This shot of Emma is my favorite, what a little model she is.
Here Ruby is just being herself still not intrested.



Emma again I do like how I got this shot.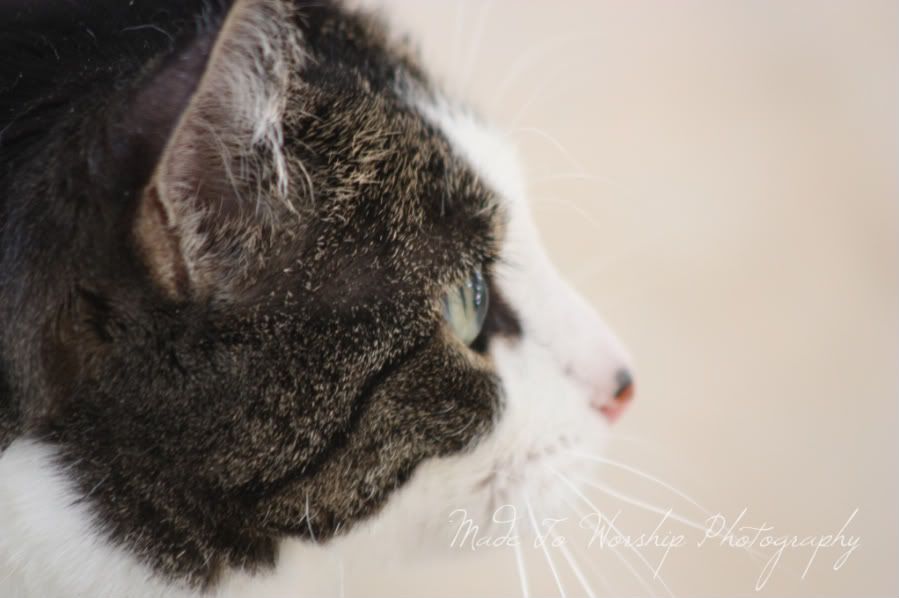 Oh Ruby look excited or something. Maybe that bokeh in the lower corner will get ya going.