When I was at my garden shoot I found some neat watering cans. They are nice by them selves but I knew this would be a nice shot to play with the editing of it.
And after... I of course added a texture and lightened it up some. It makes the green can really stand out. It gives it a different vintage look.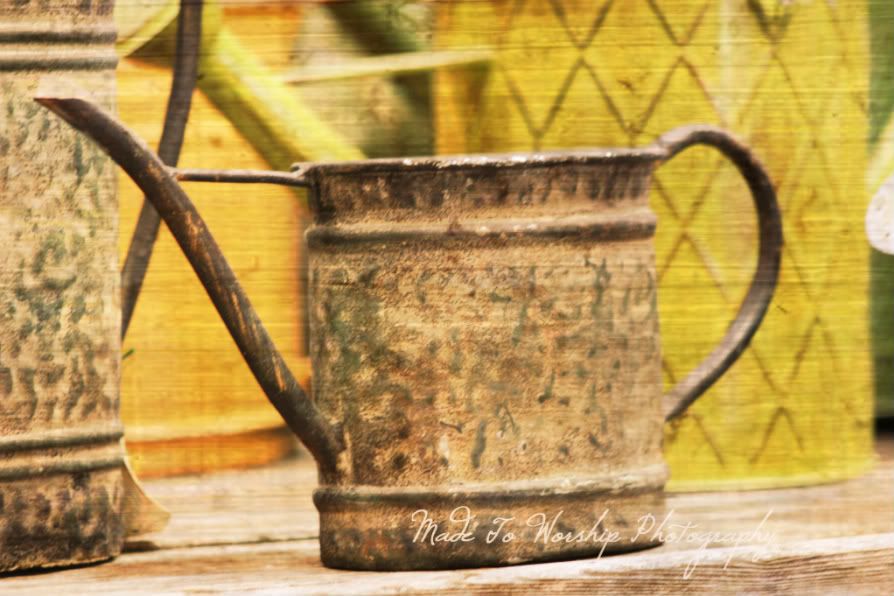 This week at You Capture Orange is it.